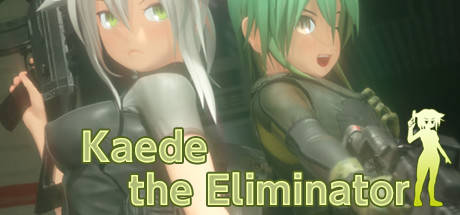 Kaede the Eliminator / Eliminator 小枫
There
IS

an uncensor patch available for Kaede the Eliminator / Eliminator 小枫!

Verifying patches means owning the games, which while I would love to own every lewd Steam game, is not practical for me at the moment.

If you have an interest in helping me out with game access, get in touch through the contact page!
Patch Information:
The patch archive was retrieved from DLsite.
The official patch re-adds content, but that content still has mosaic censorship. A mosaic removal patch has been created, which can be downloaded here. To install this mosaic removal patch, extract the contents of the archive into the game install folder. Note that the archive is a 7-zip file, so you will need the ability to extract these archives (7-zip can be retrieved from https://www.7-zip.org/).
If the game is bought through DLsite, then a different version of the mosaic removal patch must be applied: link.
Install Instructions:
Open the Steam game install folder (right click the game in Steam, Properties, Local Files, Browse Local Files...)
Navigate into the 'Eliminator ver 1.2_Data' folder inside the game install folder
Download the patch archive from the link below
Extract the 'Kaede_patch.moyashi' file from the downloaded patch archive into the 'Eliminator ver 1.2_Data' folder mentioned above
Patch download: https://mega.nz/file/JOgSjQDC#KrS3U4pFX0df6xm54sQquzyQRuixwOErdFQRvGRpafU
Steam store: https://store.steampowered.com/app/1122040