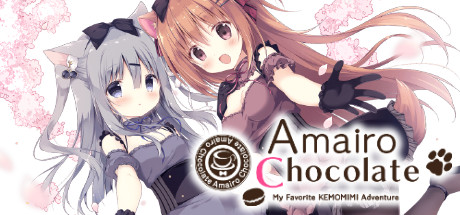 Amairo Chocolate
There
IS

an uncensor patch available for Amairo Chocolate!
Patch Information:
There is a free patch available, but it has to be bought from the Denpasoft website.
The patch install involves running a .exe. The link to download this is provided directly from the publisher of the game. Regardless, take extra caution as even less responsibility than usual is taken if there is any issue with this patcher!
This uncensor patch adds in the sexual content, however this content still has mosaic censorship. We are unaware of a further patch to remove the mosaic censorship at this time - if you know of one please let us know.
Install Instructions:
Open the Steam game install folder (right click the game in Steam, Properties, Local Files, Browse Local Files...)
Download the self-extracting patch archive from the link below
Run "Amairo Chocolate r18 DLC.sfx.exe" and select a folder to extract the patch installer into (the default folder should be fine)
Run the extracted "Amairo Chocolate r18 DLC.exe" patch installer, select the game install folder found in Step 1, and press "Yes" when asked if you want to update
It's Working If:
When you go to get changed after being shown around the dorm, you walk in on someone else getting changed.
Patch download: https://denpasoft.com/product/amairo-chocolate-18-dlc?rfsn=2373751.64f308&utm_source=refersion&utm_medium=affiliate&utm_campaign=2373751.64f308
Steam store: https://store.steampowered.com/app/1238680