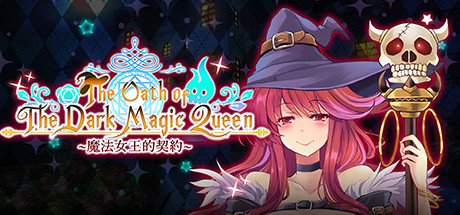 The Oath of the Dark Magic Queen
There
IS

an uncensor patch available for The Oath of the Dark Magic Queen!
Patch Information:
There is a free patch available, but it must be retrieved from the Denpasoft website.
Install Instructions:
Open the Steam game install folder (right click the game in Steam, Properties, Local Files, Browse Local Files...)
Download the patch archive from the link below
Extract the contents of the downloaded patch archive into the game install folder mentioned above, merging folders and overwriting files if prompted
It's Working If:
When you go to "Extra" from the main menu, there are 10 places for CGs instead of 8.
Patch download: https://denpasoft.com/product/the-oath-of-the-dark-magic-queen-18-dlc?rfsn=2373751.64f308&utm_source=refersion&utm_medium=affiliate&utm_campaign=2373751.64f308
Steam store: https://store.steampowered.com/app/1745620