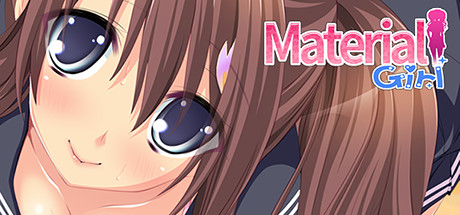 Material Girl
There
IS

an uncensor patch available for Material Girl!
Patch Information:
This patch restores the original Japanese graphics. This means no nipple censorship and mosaics over genitals, but no more white flashes.
Install Instructions:
Open the Steam game install folder (right click the game in Steam, Properties, Local Files, Browse Local Files...)
Download the patch archive from the link below
Extract the contents of the downloaded patch archive into the game install folder mentioned above, overwriting the files if prompted
It's Working If:
When you go to the First Floor Classroom C after class during the first day, the image doesn't have white flashes over the sensitive areas.
Patch download: https://mega.nz/#!wawRzYJB!bb0vzI5rIGkgHmIb-5Ce5E4Hi_b7iBSlcT8aUIxsCJM
Steam store: https://store.steampowered.com/app/644570