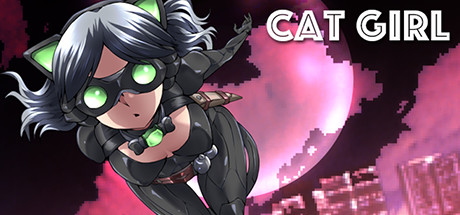 Cat Girl
There
IS

an uncensor patch available for Cat Girl!

Verifying patches means owning the games, which while I would love to own every lewd Steam game, is not practical for me at the moment.

If you have an interest in helping me out with game access, get in touch through the contact page!
Patch Information:
The patch install involves running a .exe. This was not retrieved from the developer and I have not tested it, so take extreme caution if you decide to use this, as I accept even less responibility than the usual 'absolutely none' if there is any issue with this patcher. Thanks to LUDI for their contribution to the patch!
Install Instructions:
This patch requires .NET Framework 4.5 or above, so if you have an older OS (such as Windows 7) you will need to manually install this before the patcher will run - download can be found here
Open the Steam game install folder (right click the game in Steam, Properties, Local Files, Browse Local Files...)
Download the patch archive from the link below
Extract 'CatGirlPatcher.exe' from the downloaded patch archive into the game install folder mentioned above
Run 'CatGirlPatcher.exe'
Patch download: https://mega.nz/#!APRkkLTK!HCftEbAD8MXEN0fq-yoQMlKQlaV_UAWHaH3d7NeHeKE
Steam store: https://store.steampowered.com/app/686180