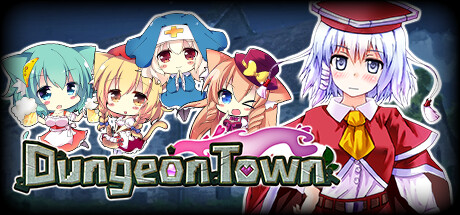 Dungeon Town
There
IS

an uncensor patch available for Dungeon Town!
Patch Information:
The patch link below is the developer's link, taken from the Kagura Games website. If there are any issues with this link, please let me know on the Contact page.
The patch install involves running a .exe. The link to download this is provided directly from the publisher of the game. Regardless, take extra caution as even less responsibility than usual is taken if there is any issue with this patcher!
Install Instructions:
Download the patch from the link below
Run the 'Dungeon Town EN Patch v6.exe' patch and follow the instructions, or go to the Kagura Games website for more detailed instructions
It's Working If:
The game says [R18] in the title bar, and when you fight the second boss they're called "The Succubus" and your attacks don't work on them.
Patch download: https://kaguraserver.com/KaguraGames/EN/patch/Dungeon%20Town/Dungeon%20Town%20EN%20Patch%20v6.exe
Steam store: https://store.steampowered.com/app/959880