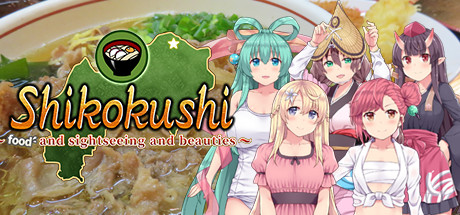 Shikokushi ~food and sightseeing and beauties~
There
IS

an uncensor patch available for Shikokushi ~food and sightseeing and beauties~!
Patch Information:
The patch link below is the developer's link, taken from the Otaku Plan website. If there are any issues with this link, please let me know on the Contact page.
This uncensor patch adds in the sexual content, however this content still has mosaic censorship. We are unaware of a further patch to remove the mosaic censorship at this time - if you know of one please let us know.
Install Instructions:
Launch the game, select the second checkbox for which version of the game to launch when Steam asks, and allow the game to open
Close the game
Open the Steam game install folder (right click the game in Steam, Properties, Local Files, Browse Local Files...)
Download the patch archive from the link below
Extract the contents of the downloaded patch archive into the game install folder mentioned above, merging folders and overwriting files if prompted
It's Working If:
When you go to the Gallery from the main menu, there are 18 potential CGs in the CG gallery (instead of 7)
Patch download: https://drive.google.com/file/d/1qTwKdkcBqOh_O4xa6HAvvZc4AVnEzc3d/view?usp=sharing
Steam store: https://store.steampowered.com/app/1379900