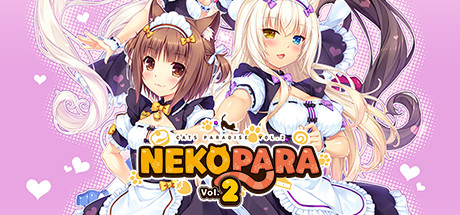 NEKOPARA Vol. 2
There
IS

an uncensor patch available for NEKOPARA Vol. 2!

It can be found as DLC for the game on the Steam Store: NEKOPARA Vol.2 - 18+ Adult Only Content

If the Steam Store page isn't working, you may be able to install it by either clicking the following command or running it directly on your PC: steam://run/947660
Note that this will immediately run the game and start downloading the DLC if possible - you may need to close the game and wait until the DLC finishes downloading for the patch to work.
Patch Information:
There is a patch available, but it has to be purchased. It can be bought through Steam or from the developers website, or through DLsite.
Install Instructions:
Run the patcher provided by Denpasoft after purchase, and follow the prompts.
It's Working If:
When you go to the Config menu and then the Effect&Sound screen, in the Effects Settings box, there is a "Turn H-Animation On" checkbox.
Patch download: https://denpasoft.com/products/nekopara-vol-2-18-dlc?rfsn=2373751.64f308&utm_source=refersion&utm_medium=affiliate&utm_campaign=2373751.64f308
Steam store: https://store.steampowered.com/app/420110