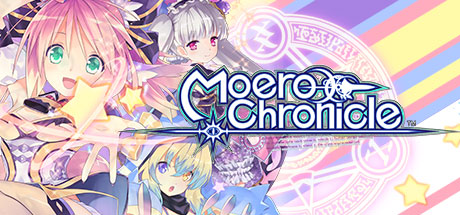 Moero Chronicle
There
IS

an uncensor patch available for Moero Chronicle!
Patch Information:
Moero Chronicle has a great community created mod headed up by a developer that goes by TwinShadow, which while technically is not an uncensor patch, still fits well within the theme of UncensorPat.ch. Detailed mod information can be found on the Steam Discussions topic.
As per the modders request, the link below is their provided link to their works, and not a re-upload.
Install Instructions:
Open the 'data' folder within the Steam game install folder (right click the game in Steam, Properties, Local Files, Browse Local Files...)
If you want to revert to the censored version at any point, backup the 'MA00000.PAC' file found in the 'data' folder
Download the patch from the link below
Extract the contents of the archive into the 'data' folder mentioned above
It's Working If:
During Leche's "Nude Flash", there are no hearts covering her sensitive areas
Patch download: https://drive.google.com/open?id=0Bxz_2LTmqX3aQXdRdUpzdm5EODA
Steam store: https://store.steampowered.com/app/638160