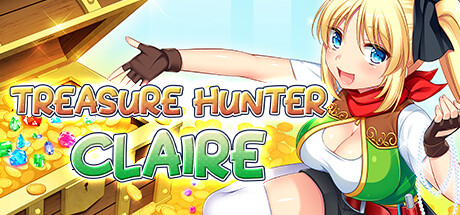 Treasure Hunter Claire
There
IS

an uncensor patch available for Treasure Hunter Claire!

Verifying patches means owning the games, which while I would love to own every lewd Steam game, is not practical for me at the moment.

If you have an interest in helping me out with game access, get in touch through the contact page!
Patch Information:
The patch install involves running a .exe. This was retrieved from the developer, and the links I'm providing are the same they do on the Kagura Games website. Regardless, take extra caution as I have not verified this, and I accept even less responsibility than usual if there is any issue with this patcher!
This page lists instructions and links for the English version of the patch - the Kagura Games website contains download links and instructions for the Chinese version of the patch.
Install Instructions:
Download the patcher from one of the links below:
Run the downloaded patcher (LiLipalace CG Patch v1 .exe)
Follow the prompts, changing the game install directory if you installed to a non-default location, otherwise just leaving everything as-is
Steam store: https://store.steampowered.com/app/828070